well for some minor updates...!
but engine is just about ready to fire now, just waiting on run in oils etc...
but we'll run through a little lead up to now... it's pretty strait forward stuff, but it's my 1st datsun engine build, so i like sharing pics! lol
so engine out...
and onto the stand...
it was then stripped right down and sent off for a deck and hone and came back looking a little nicer (only 1st coat of paint)
head turned out to have a rather lovely large crack, so a new head was sourced, which was further ported, big valves, and fresh rocker gear, heavy duty valve springs etc, the usual...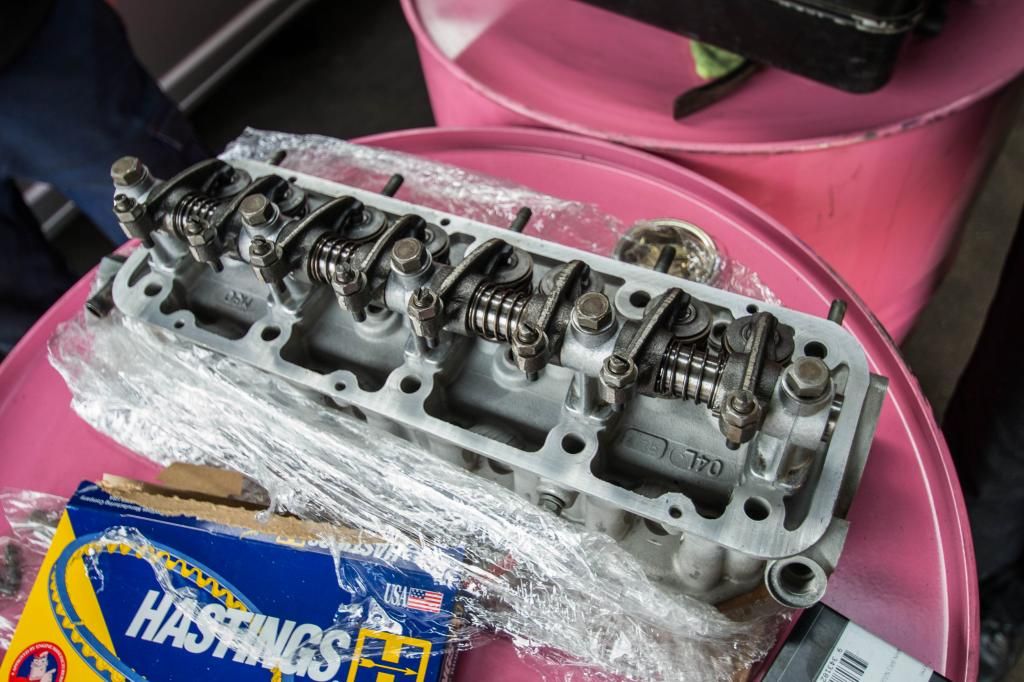 also sent the cam of for a regrind by clive/wade cams...
which is where we got to this point...
the 4speed has also been cleaned up, with the gear selector overhauled etc, as it was fairly sloppy, new HD clutch kit fitted, with lightened flywheel, and finally to where we are today, waiting on fluids!
so from what started as a quick headgasket, turned into somewhat getting carried away, but it should make for a nice tidy little combo, from the cam specs i'm not expecting too much just a nice improvement over stock, though i would love to hear some thoughts on how she may run? not having built an a12 before i'm not sure how that cam should respond... i'd LOVE to hear some thoughts...
for now the standard headers/exhaust and carb/manifold will be retained, at least for the run in period, i've already spent FAR more than planned on the rebuild... lol next stage will basically being the a fore mentioned exhaust/intake upgrades, as well as a full tidy up of the engine bay, including hidden wiring, relocating the battery to the boot, and some fresh paint... so hopefully that will all be done before christmas...
thanks for looking guys! i know my build doesn't compare to a lot of your stuff, but i must say i'm quite happy with how she's coming along!